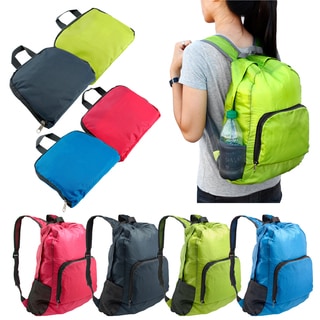 Having an exciting ski ever requires you to make enough preparations before going up in the mountains or ski resorts. Remember, success loves a good preparation. So, think of how you will carry your skiing and snow gear, you have to make a wise choice and choose the best backpack for your needs that will contribute to the success of your next skiing adventure. Here are the recommended ones:
Mammut Pro Removable Airbag Ready (35 L)
This pro removable rucksack is an ideal Avalanche backpack that is specifically designed for longer skiing tours and carrying a lot of kit that you will use. It features a compact and a light removable airbag system, diagonal ski carrier, multiple compartments and attachment options to keep your gear organized with easiness. Weighing only 2.6 kg, it is well suitable for one day or multiple-day skiing.
Black Diamond Dawn Patrol (25L)
This light weight, mid-sized ski back pack is ideal for day-in day-out skiing tours. It accommodates your avalanche gear and other useful kit. The back pack's essential features include active form fitting suspension that provides a contoured body hugging fit and a zipped backpanel access to provide easy entry. Others include hydration compatibility with an insulated sleeve and shoulder strap.
Patagonia Snow Drifter (30L)
With a dedicated compartment for snow safety tools, its backpanel also allows you to easily access your gear while the backpack is still loaded. It features individual sleeves for all your extra kit, probe, snow saw and more. Its main compartment opens two ways; one via a fast U-shaped zipped lid or a zip-open back panel to provide instant access to all your gear without any difficulty. Other features include a durable Cordura nylon for puncture and scratch resistance. It also has multiple carry options for skis or snowboards, all with locking cam-buckles.
Scott Air Free AP Pro (12L)
This three-kilogram bag is described as the best for riding "fast and furious". It features an air bag that inflates in just three seconds. This backpack is the first choice for professional free skiers. It also has a light and compact avalanche pack as well as an integrated back protector. Just like the other ski backpacks, this one too provides ample space for keeping skiing essentials and kits like goggles and gloves. What is more interesting is its trail-running harness shoulder strap to ensure a tight-fit that moves the bag with your body motions.
Burton Splitboard Pack (30L)
Probably the cheapest among all as it goes for only $80 at the manufacturer's online store. The backpack features dedicated climbing skins pocket that is water-repellent and self-draining to keep the rest of your gear dry. Other features include Splitboard carry, vertical board carry, hydration compatibility to add your own bladder and a waist strap. What's more, it is just 900 grams in weight meaning you can carry more with less efforts.
You want to make your next skiing mission the best you have ever had. This means you will need the best companion in a backpack is safe and convenient to use as you are skiing. If you do not want to encounter problems with carrying your kit, surely you will have to choose the most suitable from the above recommended skiing backpacks.